THE MAESTRO
Designed in Paris. Made in The USA. The Maestro is an elevated, timeless and classic piece for every gentleman's wardrobe. We know every decision counts when developing luxury apparel - from the source and quality of raw material, to all the processes in between. This is why we design for purity versus complexity. The difference is both seen and felt with our exclusive, hand-picked Egyptian cotton.
The yarn used in the Maestro is buttery soft as a result of delicate processing from the start. The cotton has been hand-harvested after peak rainfall seasons in Egypt. Hailing from the oasis of the Nile, the natural conditions surrounding the cotton fields allows for five stages of harvesting when the crop has reached its full potential. Gently collected by hand, the process bypasses the intervention of heavy machinery and unnecessary chemicals at the source—now that's top-tier.
With painstaking attention to detail, the Maestro is produced in New York City - one of the world's largest fashion capitals. Using highly accurate and cutting-edge technology, our exacting 3D knitting process results in the ultimate in finishing quality, all with ZERO waste and no room for error.
Beyond our luxurious raw material, and before our exclusive finishing techniques, the expertise of how the cotton is spun into yarn is also critical to the caliber of the Maestro's perfection. Our Italian partners have mastered the art of incorporating Egypt's finest cotton into luxurious yarn for over 50 years. Read more about this extraordinary shirt HERE.
*Note: The Maestro is designed to be a slim, Euro fit. Please see our size chart for reference. We recommend ordering one size up when in doubt!
Designed in Paris. Made in the USA. An Irresistibly soft, meticulously crafted polo: the Maestro. Available in a number of timeless classic and ultra-chic colors, from Salmon to Bleu, we've got you covered in style. Gently collected by hand, Egypt's world-renowned premium cotton is delicately spun by Italy's finest, resulting in a luxuriously buttery finish.
Quality, luxury, craftsmanship. This common thread is what you'll find represented in all TENLEGEND collections. The Maestro is no exception. Buttery soft, the Maestro excels against any luxe brand on the market. At first touch, you'll know you've just purchased a piece that will last a lifetime, and never go out of style.
With painstaking attention to detail, the Maestro is produced in New York City, utilizing a combination of traditional craftsmanship and cutting-edge techniques.
Exclusive 100% Egyptian cotton
Athletic/Euro Slim fit
Designed in Paris
Buttery soft feel
Made in USA
Hand-wash in cool water
Hang dry (do not tumble dry)
Use low heat iron
Do not dry clean
Do not bleach
Customer Reviews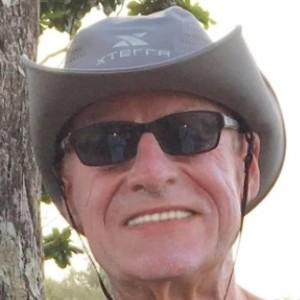 B
07/24/2022
bob

United States
I love it!!!!
Wow!!!! Workmanship and fabric is world-class. Impressed by everything you guys put out! This is my new favorite article of clothing, and I have some very nice clothing!!! Amazing.
07/19/2022
tim

United States
Best polo I ever worn
Absolutely amazing fabric best polo I ever worn.